Skip to Main Content
It looks like you're using Internet Explorer 11 or older. This website works best with modern browsers such as the latest versions of Chrome, Firefox, Safari, and Edge. If you continue with this browser, you may see unexpected results.
Create definition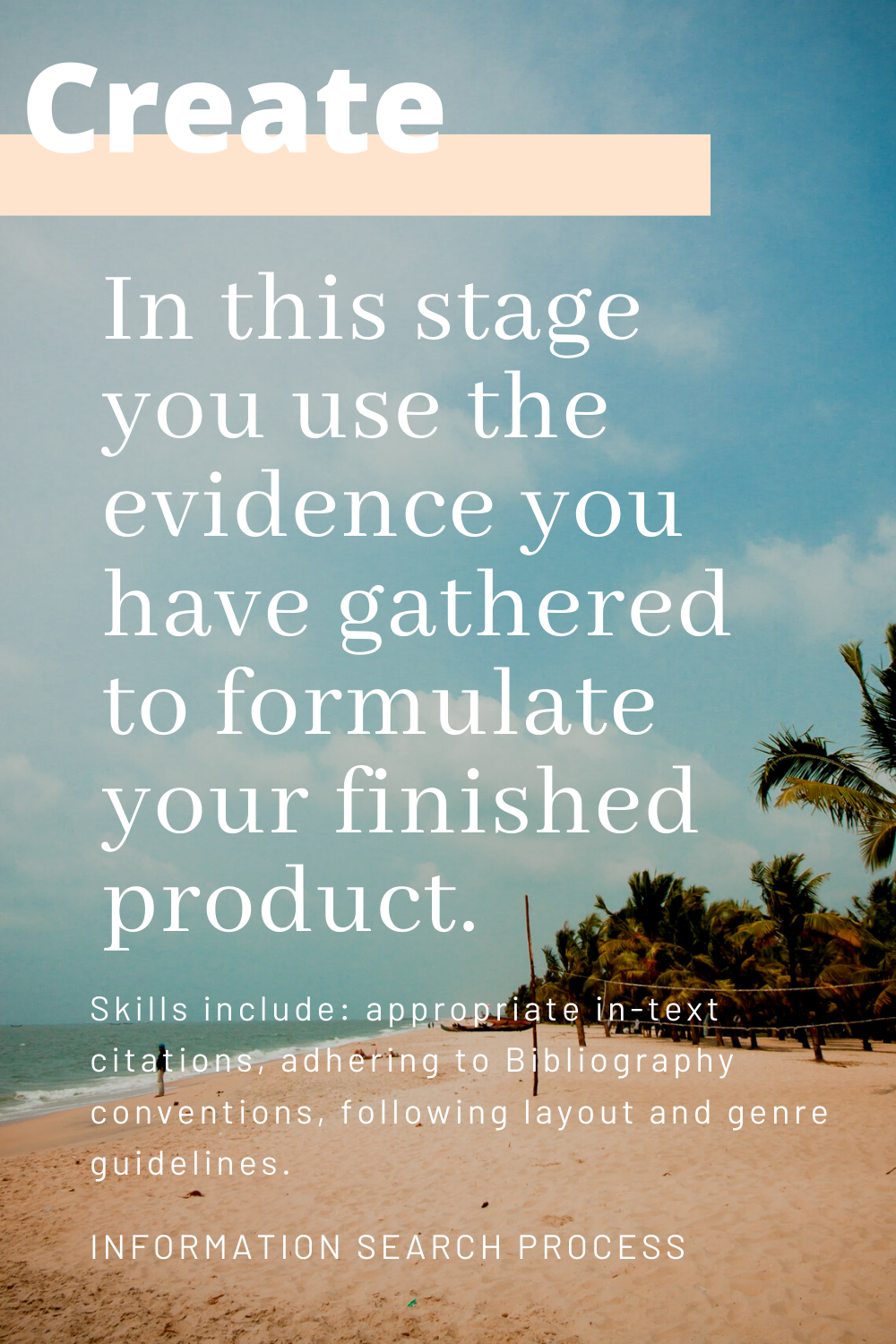 In this fourth stage of the inquiry process, create, you will incorporate your organised research into your draft product. You will ensure that your product communicates your ideas effectively to your target audience and that you have met the specific requirements of the task. Your draft will include in-text citations and demonstrate both academic honesty and extensive, relevant research. You will include a Bibliography in APA style. You will act upon teacher/ peer feedback to modify and improve your final product.