Skip to Main Content
It looks like you're using Internet Explorer 11 or older. This website works best with modern browsers such as the latest versions of Chrome, Firefox, Safari, and Edge. If you continue with this browser, you may see unexpected results.
intro
SWOT
SWOT Analysis | Business Queensland

"A SWOT analysis is a simple tool to help you work out the internal and external factors affecting your business. It is one of the most commonly used business analysis and decision-making tools ... "

Example SWOT Analysis | Business Queensland

"The following is an example of a SWOT (strengths, weaknesses, opportunities and threats) analysis conducted by a business trying to decide if they should introduce a new product to their range ... "
Resource Key
Resource Level
We have graded each source in this Research Guide according to the following levels.
Level 1
Brief, easy to read information which may be basic and use informal language. Newspaper articles are generally this level.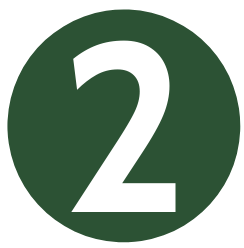 Level 2
Generally includes subject-specific language, provides additional reading and may provide additional background information.
Level 3
Typically, these will be longer in length, detailed and contain technical information.
Research Booklet walk throug
Research Template Walk Through
AirBnB
Who Benefits from the "Sharing" Economy of Airbnb?

"Sharing economy platforms have become extremely popular in the last few years, and they have changed the way in which we commute, travel, and borrow among many other activities. Despite their popularity among consumers, such companies are poorly regulated. For example, Airbnb, one of the most successful examples of sharing economy platform, is often criticized by regulators and policy makers."
Wake Up: The Nine Hashtags of Digital Disruption

Your essential guide to the biggest revolution of the past century. David Fagan was at the forefront of this revolution as he helped take one of Australia's largest media organisations from print to digital. In Wake Up, he explores the challenges and opportunities of the digital age from his position on the front line. He chronicles the rise of social media, online shopping, the Uber and Airbnb phenomena and the upending of traditional industries.

AirBnB Company of the Year

"The article discusses the company profile of rental and lodging website Airbnb named Company of the Year for 2014 by "Inc.". Topics covered a brief history of Airbnb, how the activities of Airbnb were legalized and taxed, and the goals and mission of Airbnb according to Airbnb chief executive officer (CEO) Brian Chesky. "
Uber
Peeking Beneath the Hood of Uber

"Recently, Uber has emerged as a leader in the \sharing economy". Uber is a \ride sharing" service that matches willing drivers with customers looking for rides. However, unlike other open marketplaces (e.g., AirBnB), Uber is a black-box: they do not provide data about supply or demand, and prices are set dynamically by an opaque/surge pricing" algorithm."